Have you ever been leaving a facility and faced with having to make your way across a dark parking lot in the middle of the night? It can be scary, unsafe, and risky for both pedestrians and drivers. Mel Northey has the solution in the form of our parking lot LED lighting.
Businesses and homeowners around the globe are exploring the benefits of LED lighting. If you didn't know already, existing and popular technologies could not compete with the vast positivities of LED lighting. Not only are our lights bug resistant, but they also feature large heat sink for long life and cooler running.
Most municipal-owned parking lot and street lighting are powered by high-pressure sodium (HPS). While it is cost-effective to run, the drawbacks greatly outweigh the rewards. For instance, HPS is not as luminant or practical as other alternatives, meaning that more lights are required to provide visibility. HPS lamps have relatively short lifespans and become dull as they age.
The cost of a replacement and the potential expense of premature failure can quickly add up. Consequently, people are searching for easy-to-install, cost-effective, but high-powered and safer alternatives. In conclusion, Mel Northey can provide the answer.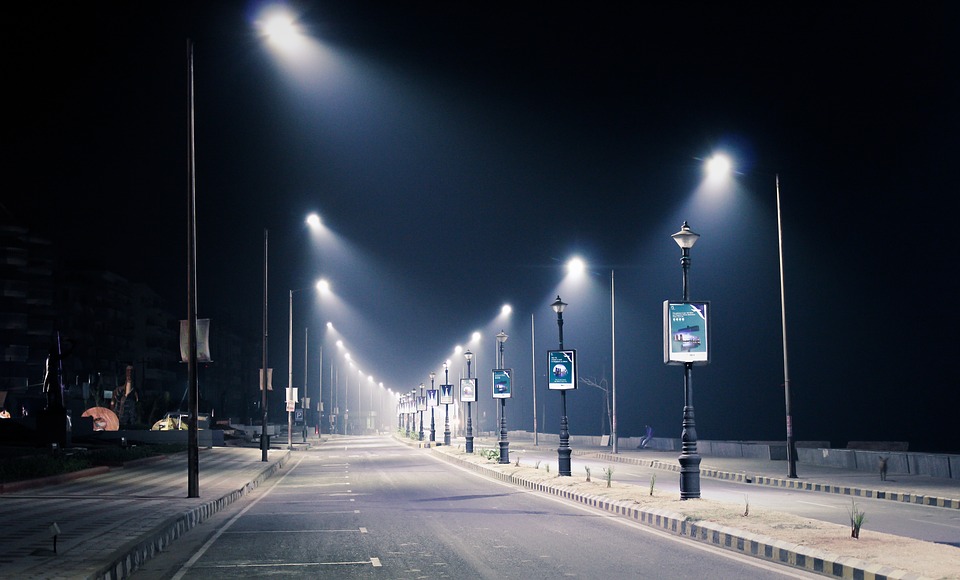 Reduce Light Pollution With Parking Lot LED Lighting
Did you know that exposure to artificial light at night puts your health at risk? On top of this, artificial lighting kills millions of birds each year and disrupts the seasonal cycle of trees. These are only some of the adverse effects of artificial light.
The solution of our night sky friendly light reflectors are offered to help remedy this. Mel Northey sells these light reflectors that fit all of their acorn globes for your convenience. Our uniquely designed tool helps reflect the light downward. In doing this, they focus the beam where it is most needed. Reflecting the light down helps to make the ground more visible while also reducing the light pollution caused by each bulb.
When you opt for LED lighting, you choose a healthier, more earth-conscious way of living and operating. Mel Northey offers a High-Intensity Discharge Lighting or H.I.D. option as well. This feature provides significant cost savings, savings on electrical use, bulb life, lumen output, maintenance costs, etc.
Even the smallest change can make a huge difference, not only to ourselves but for the space that we all share. Mel Northey's collection of lights are visually appealing and well functioning. As a result, clients who shop through us are consistently satisfied. Experience the benefits of the change by giving us a call.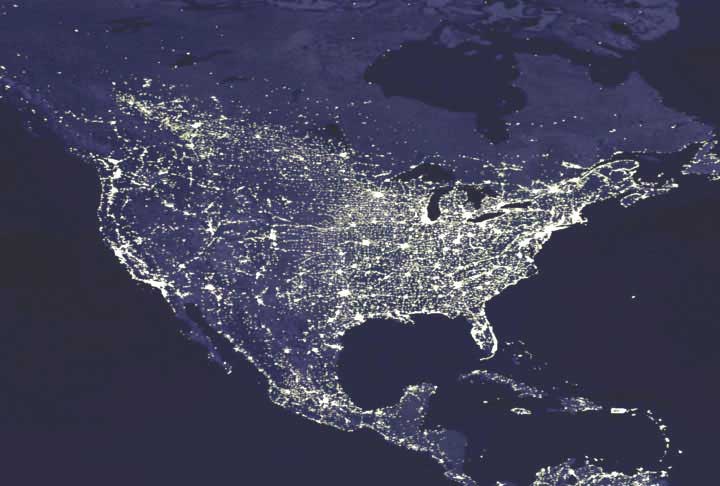 The Benefits of LED Lighting
Visibility, even for a large area, is the most significant advantage of parking lot LED lighting. LED lights have a higher color temperature than HPS. As a result, the light will spread further and appear more natural. In turn, this makes it easier to see clearly in darkened lots. Thus, safer environments are created for everyone.
LED lights also make color rendering easier and more accurate for pedestrians and drivers. The better your color rating is, the easier it is to see and recognize objects in the dark. For drivers and pedestrians in parking lots at night, light output is a paramount quality for lights to possess.
Parking lot lights or any other outdoor lighting should always be operating from dusk to dawn. This ensures that everyone has an opportunity to maneuver from point A to point B safely. Our LED parking lot area light fixtures are unique and one-of-a-kind in both design and manufacturing.
LED area lighting is safe, effective, and affordable. We walk our customers through lighting applications and making sure that your Mel Northey pole light is super bright for years to come. It doesn't have to be a hassle or a stressful process. Let Mel Northey help you switch to LED lighting today.
Additional Perks of Switching to LED Lighting
Making the switch to parking lot LED lighting can come with other perks. Unlike other bulbs, LED lights are not as attractive to moths and other insects. When bugs flock to a particular light source, they can dim the source and kill the bugs. Your lot will look less appealing as a result. Insects are not drawn to our LED lighting. This means you can avoid these small but visible inconveniences.
The convenience for LED lights to turn on immediately upon power restoration is another benefit. A simple power outage can easily cause unsafe driving conditions on roads, but especially in parking lots where there are likely to be small children. When power is restored, you need to know that your parking lot lights will come on immediately. In many cases, it can be a significant safety issue. Knowing that your investment is keeping people out of danger will give you peace of mind.
LED lighting requires less energy than other light sources. The cost savings in this specific area alone can be huge. Whether you are a community looking to cut their budget or a business hoping for a more significant profit margin, this can be a welcomed benefit. Also, LED lighting lasts longer, meaning the bulbs do not need to be changed as often. As a result, organizations and municipalities save money because they do not need to pay technicians as often to change them.
Throw out your flood lights that are unreliable and harming the planet. Instead, entrust Mel Northey to be your new light manufacturer. With us behind you, you'll never have to worry about your light performance or how it may be harming others again.
Contact Mel Northey Today!
When shopping for LED lights, start your search with Mel Northey. We can provide high-quality lighting solutions at affordable rates. Also, we sell lighting accessories, helping you reduce your environmental footprint. Contractors and builders can contact our customer service department by phone at 1-800-828-0302. You can also visit us online at https://melnorthey.com to see our products or to learn more about parking lot LED lighting.
About Houston Texas
Houston residents eat at restaurants more time each week than residents of any other city in America!
The Texas Medical Center is the largest medical center in the world, and it's here! Everything is bigger in Texas.
It has the 4th largest city population in the United States.
For more about this great city, visit this site.