STANDARD Series Steel Mail Boxes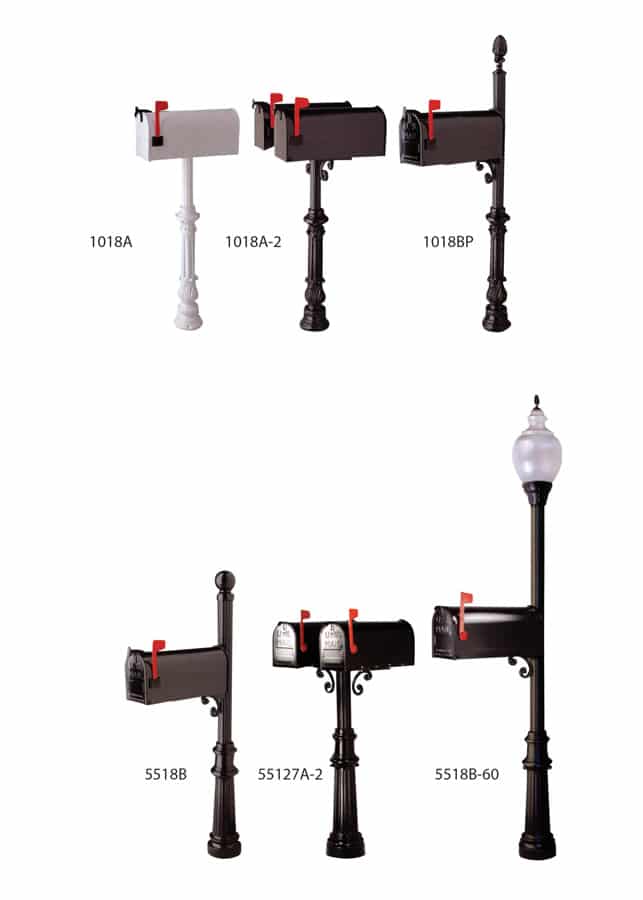 Heavy Duty Construction
Mail Boxes with Magazine and Newspaper Holders are Available
Stainless Steel
Dimensions and Price
Cat. No.
1018A
1018A-2
1018BP
This classic design first appeared in 1915. This dome-rectangular shape is probably the style you think of when you hear the word 'mailbox.' Constructed of stainless-steel, it can come with magazine or newspaper holders. The post can come with a variety of bases, finials, and shafts. Your mailbox can be a top or front mount and even have it attached to a Mel Northey lamppost.
The Standard Steel Mailboxes utilize Jorolemon's original American functionalist industrial design where we get the original red semaphore flag and the classic tunnel-top design. We cover it in a powder-coated finish, so it stays looking new. You have the option to go for a Ground Burial or Surface Mount.
As of 1979, Mel Northey started our work providing mailboxes, lampposts, and signs, directly to the contractor and builder. Our municipal-grade streetscape solutions are perfect for both residential and commercial projects. And we love to brag about our dark-sky lighting solutions that reduce light pollution and excess energy usage.