Dover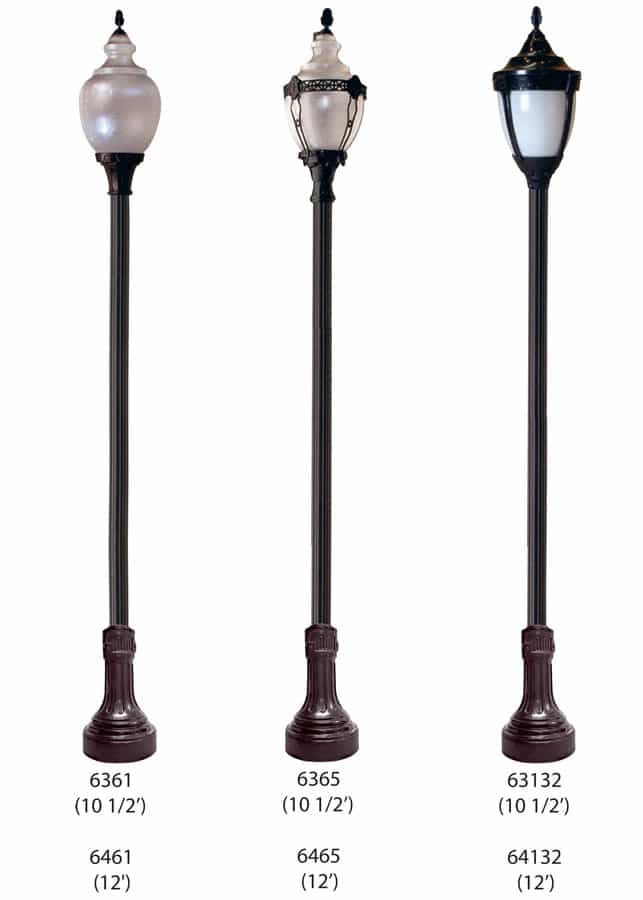 Surface Mount
3″ x.072″ wall lightly Fluted
Tubular Post With 13″ Diameter Core Cast Base
Available in 10 1/2′ and 12′ overall height.
Overall Heights Listed include Post and Luminaire
Dimensions and Price
Cat. No.
Height
6361
10 1/2′
6365
10 1/2′
63132
10 1/2′
6461
12′
6465
12′
64132
12′
56-SM Surface Mount – On picture
Municipal Quality with extra heavy-duty Core Cast Base.
Overall Heights Listed include Post and Luminaire.
The Dover Lamp and Posts collection will inspire you with its Florentine architecture and Tuscany feel. Each of these lamps is designed to give your outdoor space an elegant and rich feature.
All Mel Northey lamps and posts are designed to be durable and extra strong, so that they will last you a lifetime. Moreover, you can choose to add an extra heavy-duty Core Cast base for even more durability. The Dover lamp post collection is available in both surface and burial mounts.
Additionally, you have creative control over which lamp globe you fix onto each post. Each post is available in 10.5 or 12 feet heights, which includes both the post and Luminaire.
At Mel Northey, we have been creating and designing exquisite lamp posts since 1979. Furthermore, our careful designs have always had room for the incorporation of new advancements in lighting technology. For instance, in keeping with our mission to be environmentally-friendly, each of our posts features LED lights.
Not only is this safer for the Earth, reducing light pollution, but it is also more economical for your electricity bill. If you are looking for a lighting feature that will wow your visitors, consider the Dover lamp post collection from Mel Northey!