Williamsburg Mail Boxes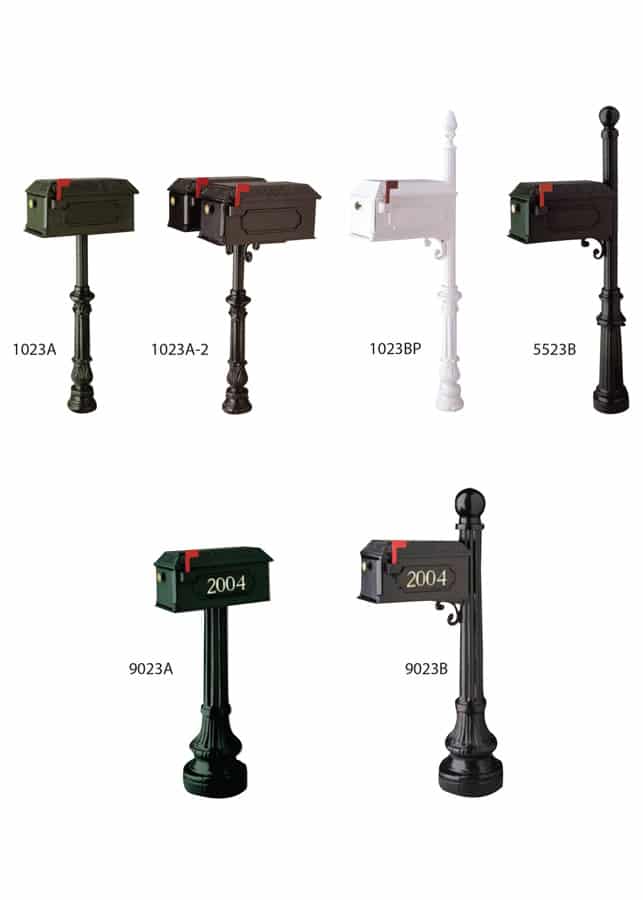 Heavy Duty Cast Aluminum Construction
Mail Boxes with Magazine and Newspaper Holders are Available
Stainless Steel Hinged Door
Dimensions and Price
Cat. No.
1023A
1023A-2
1023BP
5523B
9023A
9023B
Inspired by Colonial Williamsburg, this mailbox has a simple box design with a slanted but cut-off, flat roof. The Williamsburg Mailbox promises to bring images of early Americana to mind. Both the post and mailbox itself is constructed of durable cast aluminum and has a stainless-steel hinge. You can choose from front or top mounts and have your pick from many different styles of pillars, bases, and finials.
Our Williamsburg line of mailboxes assures the safety and privacy of your letters, bills, and magazines. We use a powder-coated finish, so it keeps its new look. We also have both Surface Mounts and Ground Burial posts.
Mel Northey has marketed our mailboxes, signs, and lampposts directly to the builder, developer, and contractor since 1979. We work closely with you to find the right style mailbox that fits your personality and your home. Also, we like to advertise that we offer dark-sky solutions in our lampposts that reduce light pollution and energy usage.