Arlington WB Mail Boxes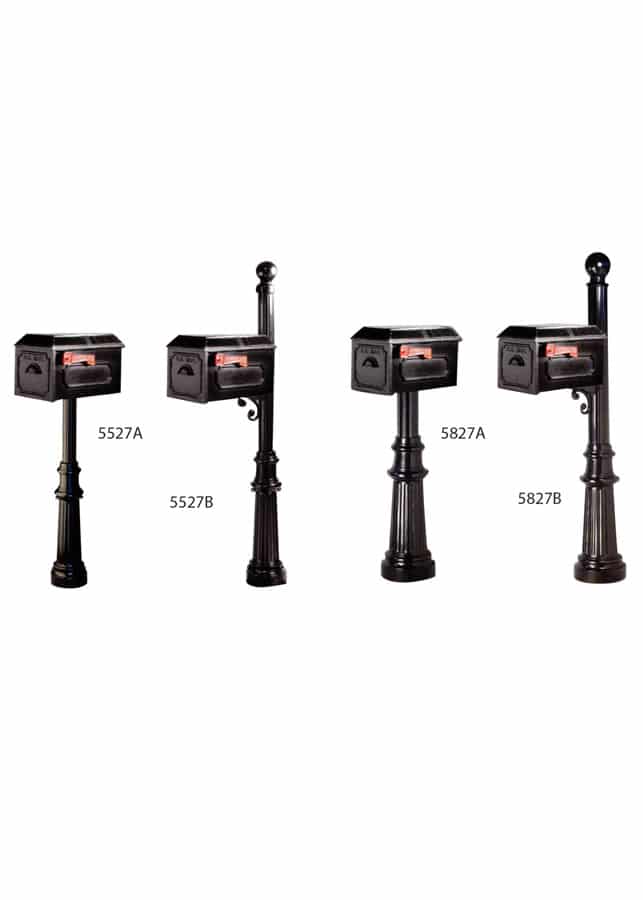 Heavy Duty Construction
Mail Boxes with Magazine and Newspaper Holders are Available
Heavy duty Cast Aluminium Construction
Stainless Steel Hinged Door
Dimensions and Price
Cat. No.
5527A
5527B
5827A
5827B
Our Extra-Wide Arlington Mailboxes give you more room for larger packages or larger loads of mail. Plus, it gives it a stouter, more sturdy appearance. Like our regular-sized Arlington Mailboxes, they mainly take inspiration from the cottages of the village in England. We build them from heavy-duty cast aluminum with a stainless-steel hinge. These will come on thicker posts, as well, and you can choose from top or front mounts.
Virtually indestructible, your Arlington Wide Body mailbox is sure to store and keep your mail safe with its cast aluminum construction and powder-coating finish. Your extra-wide post can be installed with either a Ground Burial or Surface Mount.
From 1979 on, we have marketed our decorative mailboxes, lampposts, and street signs to builders, developers, and contractors. We work closely with you to find the right distinctively styled mailbox for your curb. Our products are municipal grade, and they would all be put to good use for residential or commercial projects. We also love to brag that, ever since 2008, we offer dark sky solutions, lighting options that reduce energy usage and light pollution.