Arlington Mail Boxes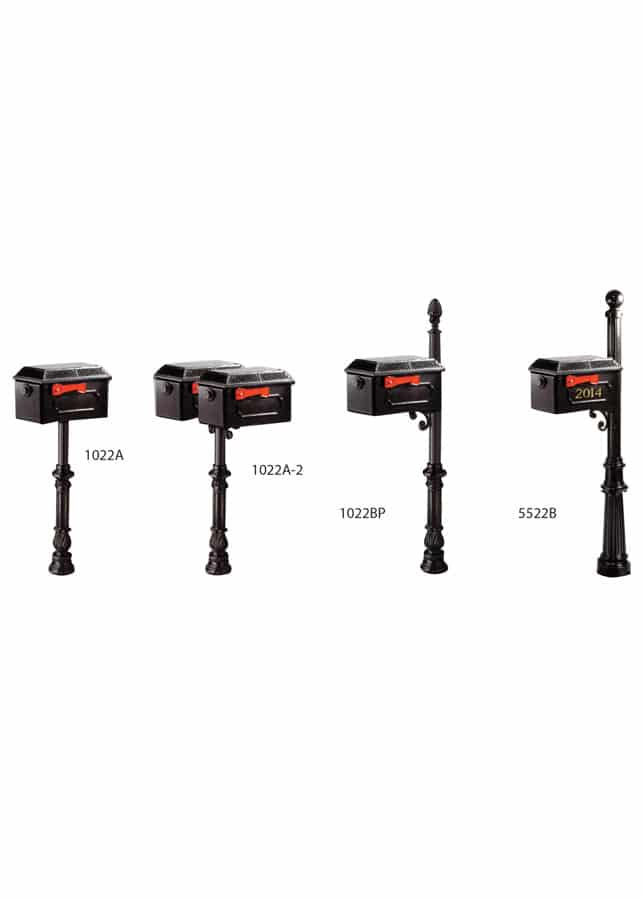 Heavy Duty Cast Aluminum Construction
Mail Boxes with Magazine and Newspaper Holders are Available
Stainless Steel Hinged Door
Dimensions and Price
Cat. No.
1022A
1022A-2
1022BP
5522B
Our Arlington line of letter boxes take their inspiration from the famous architecture of the English village. The simple box design and the shingle etching on their roofs come from Arlington's cottages. We construct them with heavy-duty cast aluminum. They have a stainless-steel hinge and an optional magazine and newspaper holder. Our Arlington mailboxes can come as front mounts, hanging front mounts, or even dual mounts.
Reminiscent of nostalgic 13th century cottages, your Arlington mailbox contributes to the personality of the rest of your home's architecture. With a short, flat roof and a cut off, red flag, it has its own character. You can post it street side with either a Ground Burial or a Surface Mount.
Ever since 1979, Mel Northey has provided our stylish mailboxes, street signs, and lampposts. We work with the builder, developer, and contractor. Together, we can find the perfect style mailbox for your residential home or lamppost or street sign for a neighborhood. All our products are municipal-grade and excellent for residential and commercial projects. And we take pride in our dark sky solutions that reduce excess energy usage and light pollution.