Mailbox Posts
Contractors and builders know that antique-looking mailbox posts are an excellent way to bring rustic charm to modern homes. It may seem small, but it goes a long way aesthetically speaking. Old-fashioned elegance is making a huge comeback, especially in home decoration. Homeowners want their exterior aesthetic to visually blend with their interior design. As a result, finding the very best in outdoor fixtures is important. An appealing home will satisfy customers and attract buyers.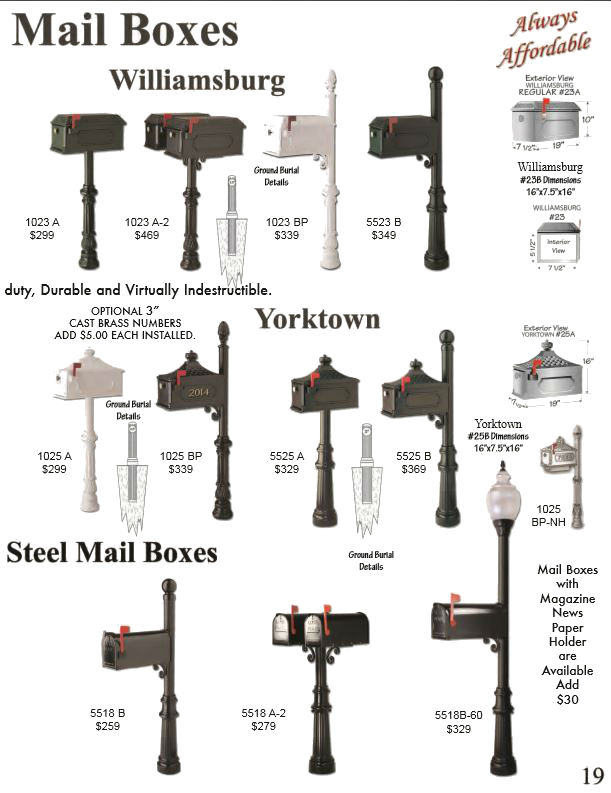 Research To Find The Right Company For You And Your Establishment
Finding the right company to purchase your antique-looking posts and mailboxes from does not need to be difficult. Mel Northey has all the outdoor fixtures you need to complete those final touches on your construction or renovation job. Contractors, builders, and developers can find them online at https://melnorthey.com. A product catalog, with printable versions of each item, is available online. Alternatively, you can request a paper version on their website or by calling 1-800-828-0302.
Contractors and builders need to know that the products they purchase are attractive and durable. These items need to withstand the elements and the test of time. Homeowners are increasingly looking for outdoor fixtures with charm and with strength. Mel Northey can meet all those requirements and offer friendly service and competitive pricing as well. Here are a few tips to assist you in finding the right Mel Northey mailboxes and posts for your future jobs.
Be Sure The Post And Mailbox Style Matches Other Outdoor Fixtures
Think about the other outdoor fixtures already installed when browsing for mailboxes and posts. You will want to make sure the styles work well together to maintain the antique aesthetic. Individual companies will have slight stylistic variations on the old-fashioned theme. Avoid picking out a post that is dramatically different, or that contrasts color-wise.
Mel Northey sells posts and mailboxes in a variety of different styles and colors. Most posts are available in black, white, or other dark colors. It is best to select outdoor fixtures in one color, in order to present a clean and uniform look. If you are renovating a home with pre-existing fixtures, take a look at their coloring and condition. Recommend touch ups to the homeowner if the existing fixtures are faded or rusted, so the new post fits in best.
Contractors, homeowners looking to renovate, and builders can view Mel Northey's catalog online at https://melnorthey.com. You can also contact them by calling 1-800-828-0302 to request a printed catalog. Each online listing comes with a printable version for easy product comparison. Mel Northey uses high-quality supplies to produce a superior product. They even offer optional cast brass numbers, to ensure the antique look is maintained.
Pay Attention To The Construction Of The Mailbox And Post
Mailboxes and their accompanying posts are made from a few different materials. Avoid cheap-looking products and stick with those made from cast aluminum or steel. Items made with those materials tend to be more durable, are easier to maintain, and easy to keep clean. Cast aluminum and steel capture the antique look better than other metals. In addition, they are still visually appealing when painted. As a result, they can come in a few different colors. This selection allows you or the homeowner to pick one that will suit the home the best.
The physical size and potential volume of the post and mailbox are also important factors to consider. You should think about the scale of the home and the area in which the post will be located. A large house may demand multiple mailboxes on a thicker, taller post. In this situation, a smaller sized mailbox or a shorter post may look out of place on the property. Likewise, a smaller home requires a shorter post and a single box. If you are renovating for a particular family, you may want to ask about their preferences or mobility limitations. Builders who do not have final buyers in mind should purchase a less-decorative post with a standard size box. Keeping the style simple will attract more buyers.
Mel Northey supplies a variety of exterior home fixtures, including posts and mailboxes. These products are available in numerous heights, styles, and box sizes. There are a few different colors available as well, allowing contractors to choose the one that looks best. You can visit them online at https://melnorthey.com or call their customer service department at 1-800-828-0302 to learn more.
Care Instructions For Mailboxes And Posts
The only way to guarantee the post and mailbox last is to keep them properly maintained. Care instructions will vary depending on the type of material used in construction. Generally speaking, there will be some ongoing maintenance required to keep them looking like new. Many homeowners will not think about cleaning or keeping an eye on this particular fixture. Consequently, it is a wise plan to give them some care instructions.
In some cases, you are not dealing directly with the homeowner. You can still leave instructions behind. Some companies will include informative material with the product itself. Contractors and builders can, in turn, leave this information in the box for the homeowner. Alternatively, you may wish to leave a list of suppliers or brands behind. This way the owner will be prompted to contact the vendor to get information directly.
Mel Northey carries mailboxes in a variety of different materials. The ones they use are generally easy to care for, requiring little more than the occasional wash. Homeowners may want to watch for rust, but it can usually be dealt with quickly. Contractors and their clients can visit https://melnorthey.com to view their product catalog or to learn more.
Finding The Best Mailbox Posts
Hunting for the perfect mailbox or post for your current job does not need to be time-consuming. Flipping through the pages of a Mel Northey catalog can help you find inspiration. Adding an antique box with a charming, sturdy post will give your current project the added touch it needs.
Contractors should look for antique mailboxes and posts for their next renovation or home construction. These charming reminders of the past carry a lot of curb appeal. Browse through Mel Northey's catalog on https://melnorthey.com to see their wide range of styles available at affordable prices. Mel Northey includes installation instructions and offers high-quality products. Ensure your clients are happy or that your newly built home sells by installing Mel Northey antique mailbox posts.
Call Us Today At 1-800-828-0302.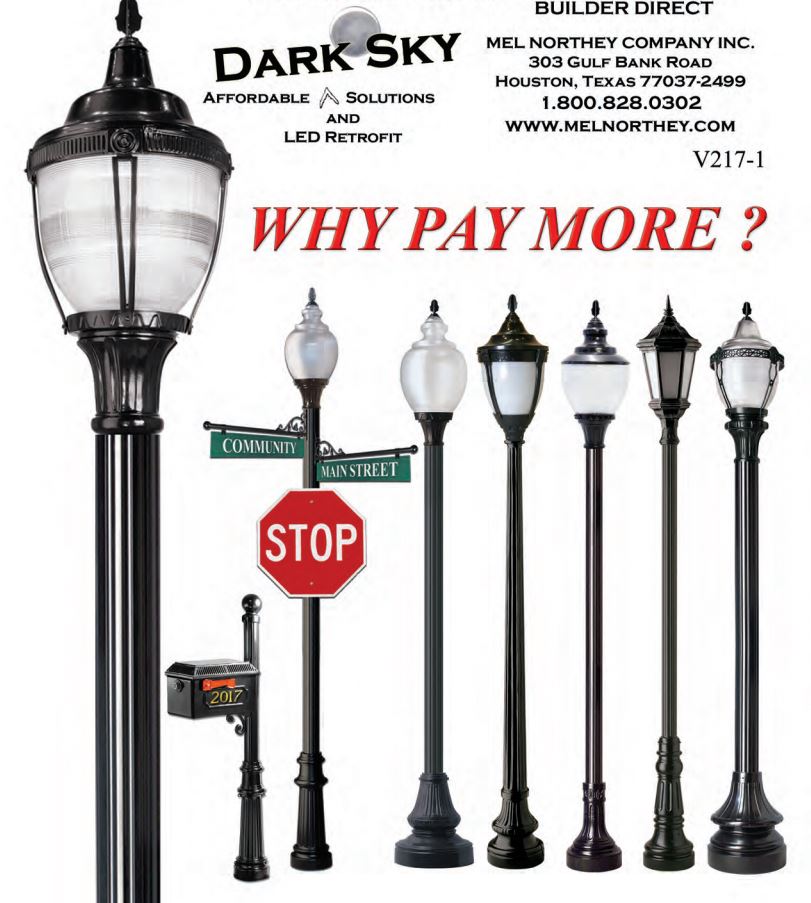 Victorian Outdoor Lighting for sale in houston Texas