Are you currently looking for high-quality Wholesale Outdoor Lights? If so, then you're going to love the products that Mel Northey Company has to offer. We have been working with the builder, developer, and contractor industries since 1979. Additionally, we are pleased to offer our clients affordable decorative cast aluminum lamp posts, street signs, and customizable mailboxes. Since 2008, we have offered clients great dark sky options that decrease the amount of night sky pollution. Even more, these options help reduce the energy usage by as much as 42 percent in decorative outdoor lighting.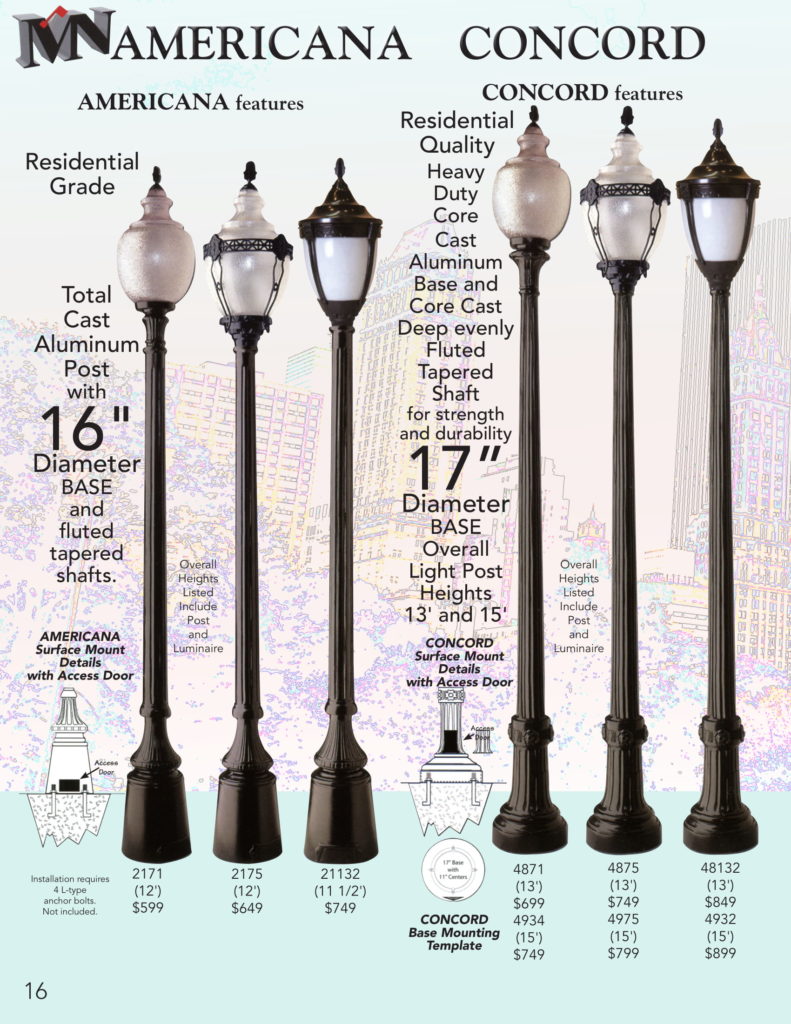 From flood lights, LED lights, to great outdoor lighting fixtures, we do it all. Above all, we aim to use our experience of lighting products to help our clients get the highest quality of products available. So whether you are in need of aluminum lamp posts, mailboxes, street signs or signposts, we got you covered. Feel free to browse through our product catalog to check out all of our great options. When it comes to outdoor lighting, Mel Northey is here to help you. We can't wait to speak with you personally to find out how we can best help you. Contact us to learn more about us and why we are a leading outdoor light provider in the area.
High-Quality Wholesale Outdoor Lights
When it comes to outdoor lighting, you should never compromise on quality. Instead, contact Mel Northey to learn more about our great options available. Here are some of the products you may be interested in:
Victorian Outdoor Lighting
If you're looking to add a timeless touch to your construction or renovation project, then you might want to check out our victorian outdoor lighting products. The products in this category can improve the appearance of country clubs, subdivisions, and municipally owned areas. Above all, these antique poles and posts are great ways of impressing your clients and attracting buyers.
One thing is deciding to add victorian elements to your exterior lighting, and another thing is deciding how to do so exactly. Fortunately, Mel Northey can also help you find the right type of lighting product for your specific purposes. Keep in mind that there are various factors that contractors and builders require when looking for outdoors lights. One thing that helps the process of deciding on the type of lighting product is being well-informed on the products available.
You can find attractive and durable fixtures of victorian lighting on our website. Additionally, if you want to know more about the details of each product, give us a quick call. Our friendly representatives are always ready to answer any questions or concerns regarding our services and products.
LED Parking Lot Lights
If you need lights to illuminate a large outdoor area, then you might want to look into our LEd parking lot lights. We can help you save while reducing your carbon footprint.
Our LED outdoor lights are great for supermarkets, car lots, and apartment complexes. Generally, our clients have used these lights to illuminate their parking lots, unlike home lights, which don't usually stay on during the night. Parkin lots do require constant illumination for safety reasons. Another big use of these LED lights is the illumination of sports complexes. Just imagine having a baseball game without any lights.
Additionally, our lamp post can save lots of money. Although metal halide fixtures cost less, most businesses can expect these bulbs to pay for themselves within three to six years. The amount of money you'll save depends on whether the installation is new or retrofit. One study suggested that the state of California saves $60,000 per year thanks to its new street lamps. Even more, these bulbs will also last significantly longer than standard bulbs.
Decorative Street Lamps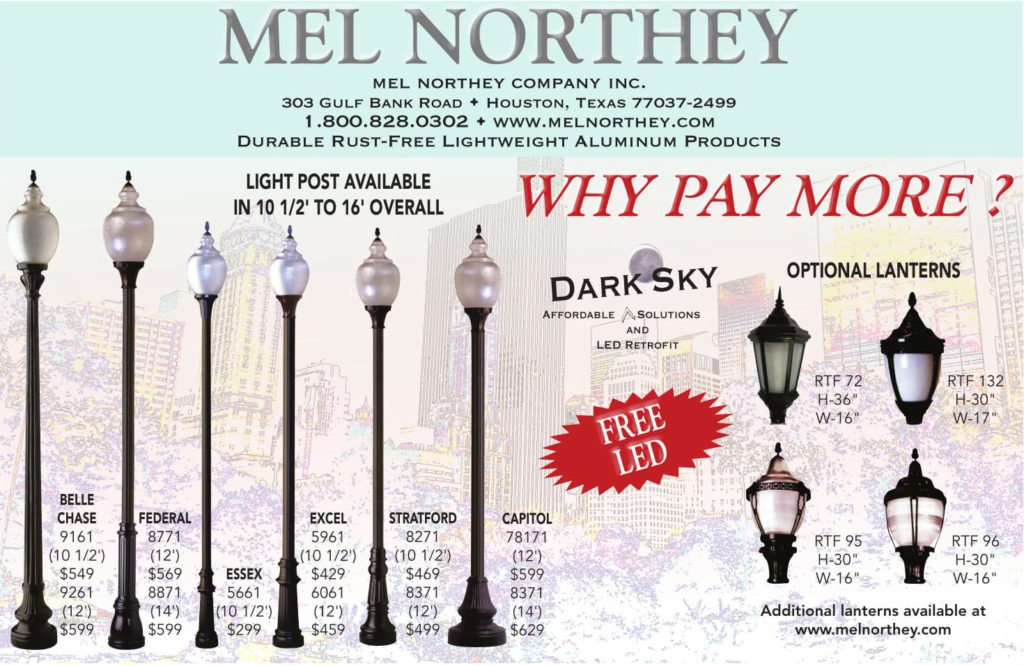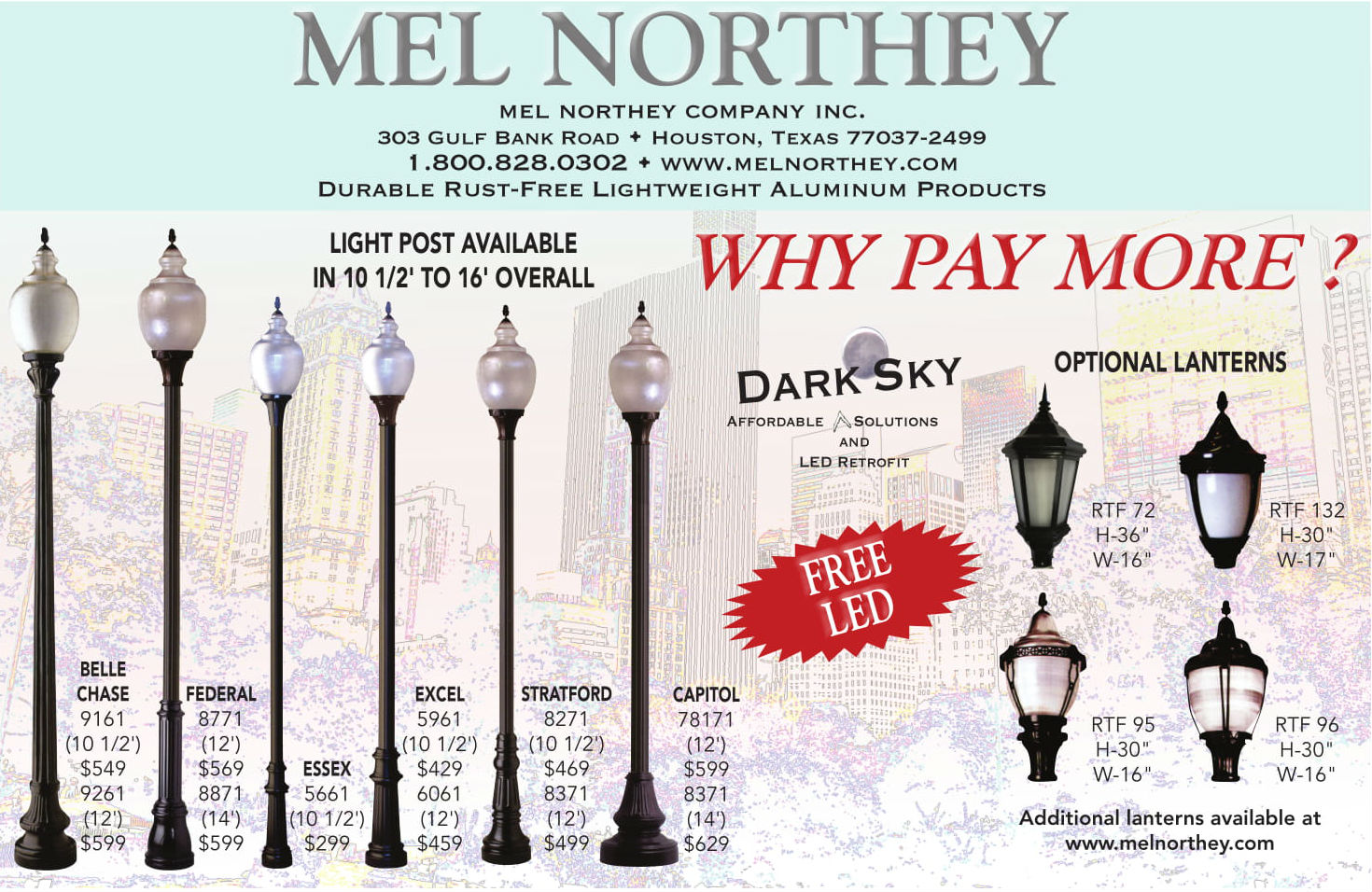 For those looking for lighting solutions, decorative street lamps are an excellent choice. These lamps are especially great for renovation projects. Plain posts are usually the first choice of any lighting job. However, there is a growing number of clients looking for unique exterior fixtures. As such, it is important to familiarize yourself with the number of decorative lighting solutions. In addition to gaining more information about the fixtures, it is also important to have a reputable vendor. Finding the right supplier will result in a variety of decorative options.
Mel Northey has been supplying contractors and developers with quality decorative streetlights for over thirty years. Additionally, we have an extensive range of choices that are bound to include a style and type of light that fits your current project.
With such a wide range of options available, finding the right decorative street light for your project may be difficult at first. Fortunately, we have experts that can help you find one that fits your specifications. We do so by focusing on the key aspects of your project. Opting for a decorative option over a plain one will make your project look great for those you want to impress.
Gate Post Lamps
If you want to add a better visual and lighting to your property entrance, then you should definitely check out our gate post lamps. This great option is great for adding an impressive look to your residence or gated community.
Overall, when it comes to lighting solutions, we are always an excellent choice. Our clients have included architects, builders, contractors, developers, and municipal planners. Building professionals have turned to us because of our consistent and rigorous commitment to excellence.
In addition to the great looks that these lamps will provide, they will also save you money in the long-run. So if you want to learn more about how we can help you improve the appearance of your project while saving you money, contact us at your earliest convenience.
Contact Us Today
When looking for quality outdoor lights, don't turn anywhere else, Mel Northey has you covered. If you are ready to learn more about our services and products, don't hesitate to give us a call. You can reach Mel Northey by calling (800) 828-0302. Moreover, you can learn more about our Wholesale Outdoor Lights by clicking here.