Light up your home or business with the lamps offered here at Mel Northey Company. Our lighting products are the perfect way to add lighting to areas that need it. Since 1979, we have been providing the best lighting products for the builder, developed, and contractor market. You can choose from affordable decorative cast aluminum lamp posts, street signs, and decorative mailboxes.
We also offer affordable dark sky options, which help decrease night sky pollution and reduce electrical usage by as much as 42%. Our dark sky solutions are affordable options that cut light pollution, save energy, and decrease the number of carbon emissions by directing wasted up-light downward.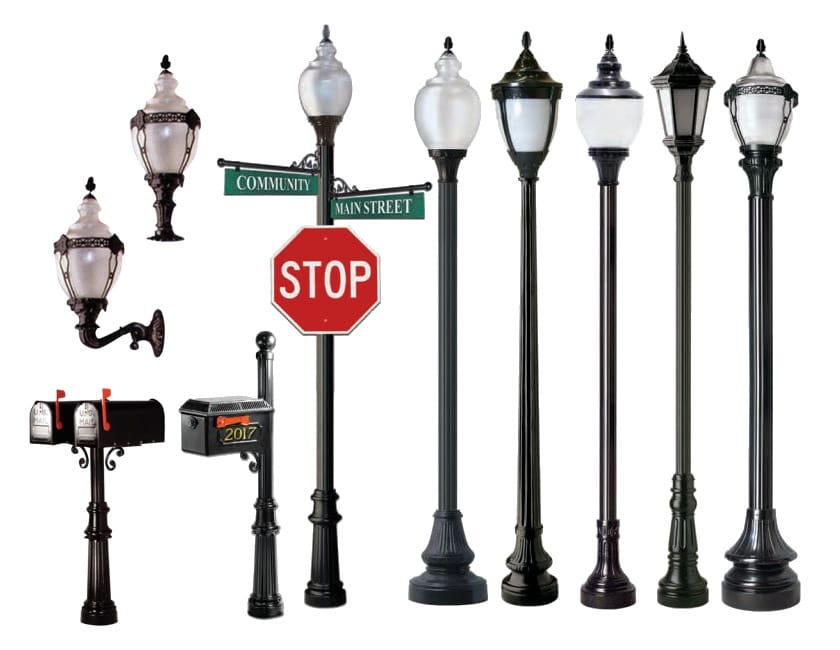 Welcome to the Mel Northey Company
Lamps add a luxurious and classy appearance to all types of areas. More than that, lamps can add the finishing touches to your stylistic vision. Mel Northey's wide selection of lamps can definitely help personalized the architecture of your building. Contact our representatives today to find the right type of lamp for you.
Every purchase is different, as there are several factors to take into account when you're deciding on which lamp you're getting. We have options for all types of needs. Whether it's for your office's parking lot or your company's plaza, we've got you covered. Additionally, we also deal with mailboxes that are constructed to be sturdy and rust-free. Moreover, we offer options like magazine and newspaper holders, extra-wide boxes, and even dual boxes.
Lighting You Need. Quality You Want
Whether it's lighting for municipal use or simply residential, you should never settle on quality. Lamps of lesser quality are more susceptible to breaking, cracks, and other types of damages. All in all, you'll save time and money by preventing repairs and replacements when you choose the right quality. So if high-quality is what you're looking for, then the choice is simple, Mel Northey Company is ready to help.
CALL TODAY FOR INFORMATION: 1-800-828-0302