We here at Mel Northey can provide you with your ideal style of lamp post lights. We've been around and serving the greater Houston area for over forty years now. Our quality aluminum and iron case streetscaping solutions have been beautifying this city for that long. We believe that you too can have an elegant edition like our Concord or Essex lampposts to your home landscape.
About Mel Northey
We've been helping many people out with our streetscaping solutions since 1979. Since then, our priority has been to market directly to builders, developers, and contractors in the Houston area. Mel Northey's products include decorative and affordable aluminum cast lamp posts, mailboxes, street signs, and more.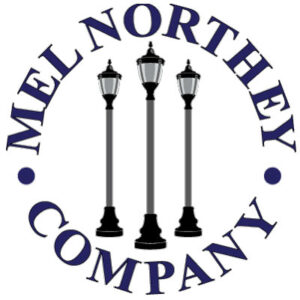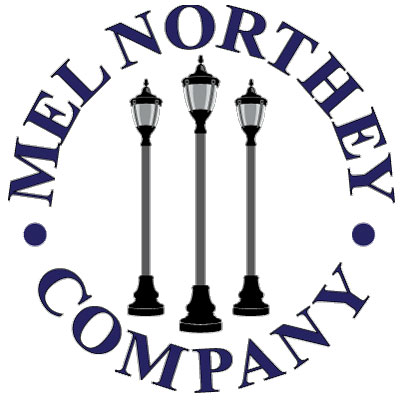 So, we have provided answers to lighting problems, whether it has been for municipal, residential, or communal purposes. Ours are cost-effective and beautiful. We want to enhance the view from your door, or your project wants to give you a sense of safety in the neighborhood. Regardless, we always have you covered.
Dark-Sky Technologies
Since 2008, we've been offering dark sky options in our lampposts and other lights. We have made them a priority. These new bulbs do a lot to reduce light pollution in the sky at night. It also helps reduce your electrical energy. It can reduce it by 42%. So it saves you money on your energy bill, but at the same time, it is helping keep the Earth greener by reducing the carbon emissions that come with energy usage.
Dark-sky options should direct your decorative lighting downward, which is precisely why you need it. You won't be wasting any more light, and it won't be clouding up the darkness in the night sky. It would be best if you wanted to make America a greener country. These setups and bulbs allow us to eliminate wasted light and keep the energy expended in our lamps. Let us know if you want to use dark-sky solutions in your outdoor lamp post. We also fashion LED retrofit lightings with our products.
The Lampposts at Mel Northey
We have various options for your outdoor lamp post, our design. Our lampposts are of grade A aluminum cast iron. You can get them with Ground Burials or Surface Mounts. There are 16 feet, 15, 14, 13, 12, 11 1/2, 10 1/2, 10 feet. These options are for your lamppost. They would look wonderful lighting up your front yard or a path around the park, and some would like excellent for the entrance of a mansion.
Federal
Federal Lamps are from the neoclassical age. It's the same kind of architecture you see employed on our national monuments in Washington and many municipal buildings. This is where we would most suggest it. They can work in any park that you can think of, which can make you feel like you're on Pennsylvania Avenue. From late eighteenth-century America to Ancient Rome and now the walkway leading up to the front entrance of your home, this architecture lives on.
Essex
These lampposts that we have nicknamed Essex are meant to give our customers nostalgic images of Victorian-style gas lamps that were found in the 19th century. We can bring them now to your yard, home, or neighborhood back to the lush cottage-filled gardens of Essex. These globes will make you feel like you're in the middle of some English fairytale, perhaps one with a lion, a witch, and a wardrobe.
Americana
The Americana brand is one of our simple designs. Its goal is to make one feel nostalgic memories of a simpler time. It's your mid-century, suburban sidewalk lamppost. You can probably imagine it on Independence Park or Main Street USA. You can see it in a Norman Rockwell painting.
This lamppost consists of a tapered and fluted base but a solid plinth. It has an access door for maintenance. With this outdoor lamp post, you can bring the energy efficiency of twenty-first-century LED lightbulbs and our dark-sky solutions to rose-colored twentieth-century memories.
Concord
When one looks at our Concord lampposts, it should bring you a sense of patriotic sentiment, or at least romantic feelings. Concord is the place of the first battlegrounds for our great nation's birth and the birthplace of American Romanticism. Emerson, Hawthorne, Alcott, and Thoreau collaborated to create our morals and myths here. Our Concord outdoor lamp post mimics the architecture of those pre-industrial and colonial times. Just walking alongside them will make you feel like your stepping off the railway platform in Boston. These lampposts of ours can make you feel like walking around old-time America.
Tuscany
Our Tuscany Lamps are pretty different if you want to see a style from somewhere else. We took inspiration from Florentine architecture for these designs. We know that it could fit right at home on those old Italian streets, especially at night. The idea behind this design was to design a modern feel with a rustic look to gain a sense of elegance out of the mix.
Other Products
We have various lamps. So, we're sure we have several heavy-duty options of some of the ones we went over, like the Grand Concord and more. We are proud to ensure a perfect outdoor lamp post for your streetscaping project.
We understand that your project might call for a lot more; it usually does, so whether it's for your yard or a beautiful project of your new neighborhood park, these could do you a lot of good.
Stop Signs and Street Signs
Suppose you're the home at the end of your corner or simply a contractor working on a city park. Our stop and street signs make an excellent alternative to the standard option with their hollow, flat, thin, yellow, and perforated posts.
Your Lamp Post Lights
If you see how one of our lambs could help brighten your landscaping project, then contact us today. We can discuss which one of our designs is the best for your park or yard. Mel Northey has a multitude of products. We don't rush, and please spend plenty of time flipping through our catalog. Whenever you're ready you can contact our company at (281) 445-3485. We guarantee that you will enjoy and be satisfied with your Lamp Post Lights